Seeing without eyes is the result of Direct Informative Perception - a fascinating method that is becoming more and more popular in German-speaking countries. With this ability for children and adults, it is possible to replace the activity of the eyes in a completely natural way - an additional possibility that exists in every human body. Once we have learned to see without using our eyes, everyone is able to see in almost the same quality as with eyes, whether eyes are closed or blindfolded.
Other names for seeing without eyes are middbrain activation, Infovision, Visionbeam (known from the Anastasia books) or inner screen.
But what seems like a miracle to many people is plausibly explainable to the current findings of brain research and quantum physics. You would already be able to see without your eyes if someone from your environment had explained and exemplified it, as it seems to be the case in some Indian regions.
To understand how "Seeing without Eyes" is possible, an understanding of the visual process is helpful.
Just as you, as a child, learned to walk, speak, and perceive our world in your early childhood (as babies), so did you acquire the ability to see. Scientists researched that it takes at least 9 months for your eyes, if your eyes are healthy, to look nearly as you do today as an adult. When you look with your eyes, information is being perceived and sent to your brain. Our brain receives this information and translates it. This is how the picture in our head that we call seeing arises.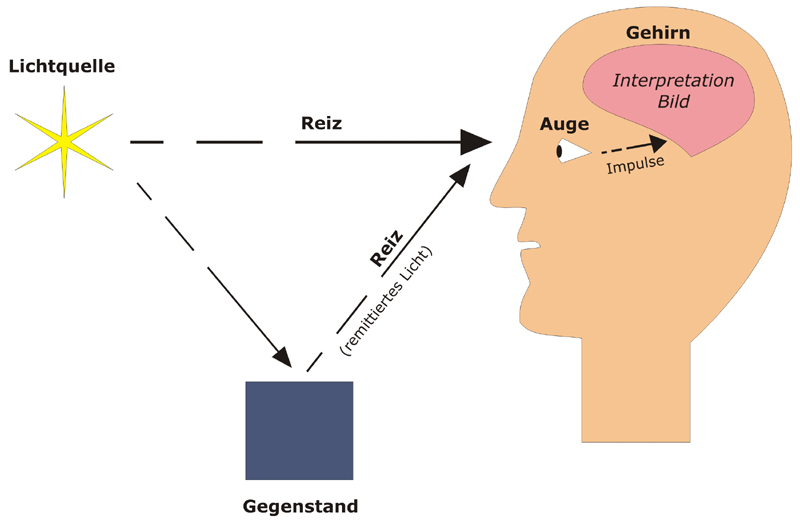 When "Seeing without Eyes", you no longer need your eyes, because the information is now recorded with an (imaginary) third eye and transmitted as a proxy for the eyes to your brain. Again, the brain translates the images and information as well as the eyes. Once you have learned that, you can always decide freely whether you want to use this sense (the third eye)!
In recent years, we have dealt very much with the topic "seeing without eyes". And so we became aware of the book "Quantum Philosophy and Interworld" by the author Dr. Ulrich Warnke, the former head of University of Saarbrücken.
In this book is the chapter "Seeing without eyes" mentioned, what was already known in France in 1919 by Louis Henri Fraigoule who was imparting this method.
Louis Fraigoule received an award in Edinburgh England in 1927, as he taught blind people "seing without eyes". The training path of Mr. Fraigoule was more tedious and lasted much longer than 5 days.
In a personal phone call, Dr. Ulrich Warnke gave us permission to quote parts of the chapter "Seeing without eyes" on our website.
Seeing without eyes shows that we humans carry so much more abilities and possibilities in us than we know and believe.
With children with a vision of 100-20% at the ages from 4 to 13 years, we work on the basis of vision without eye team! That means no risk for you. You only have to pay for a children's seminar if your child is demonstrably able to recognize colored objects with his eyes blindfolded! Further information about our children's seminars can be found here in our "Kids Page".
We, the "Seeing without Eyes" team, are licensed by the Center of Informational Perception, headed by Prof. Mark Komissarov. Prof. Komissarov is the developer of this very fast method. He holds seminars all over the world and thus gives his participants this kind of perception.
In addition, your Intensive Seminars on Direct Informative Perception / Seeing without Eyes, benefits from the knowledge that we have – the "Seeing without Eyes"-team have learned within the last 10 years on our personal path of development. In addition, you will experience the proven knowledge that we convey to you in your intensive seminar - together with pleasure.
In our seminars there is an activation of seeing without eyes. Others refer to this as activation of the pineal gland or activation of the visual ray. In the end, you will learn the inner sight - no matter how it's called.